Paint for Windows Mobile 6
Description
Paint is a free application for drawing images.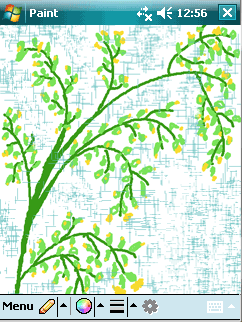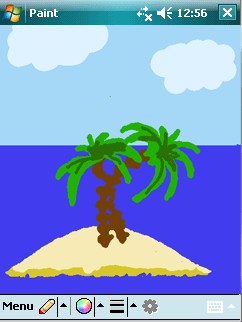 Features
Draw straight lines, rectangles, ellipses, circles with various colors and line widths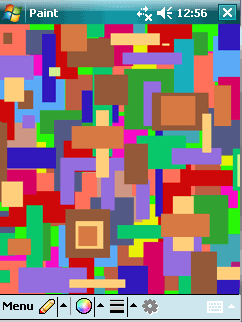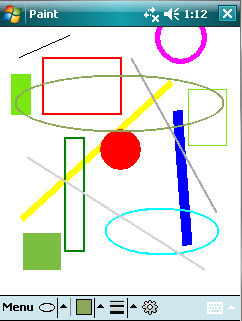 Freefrom drawing with solid and patterned brushes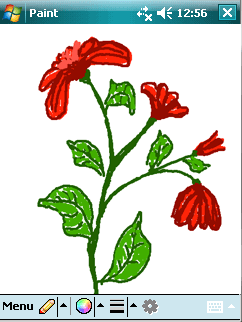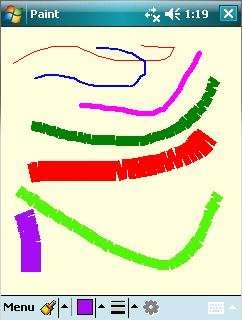 Spray brushes with points, lines and grid (horizontal and vertical lines) patterns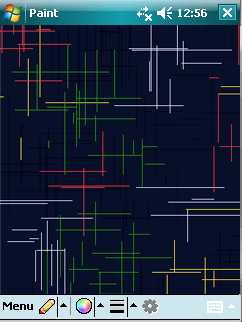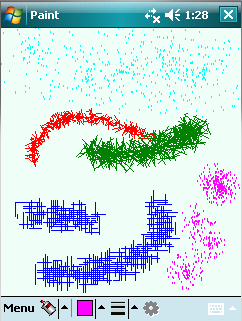 Powerful color-picker control - enter RGB or HSL values, or click on the color table to select a color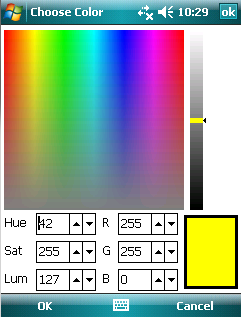 Download and install
Paint can be installed by running a setup under a desktop computer running MS Windows and having Microsoft ActiveSync or Windows Mobile Device Center configured. When the Windows Mobile 6 device is connected to the computer, the application will be automatically deployed to the device.
Download Paint.zip. Unpack the archive and run setup.exe. Follow the instructions.
More pictures
More pictures created with Paint.